Argenta's picturesque golf course features 18 holes and is located between Ferrara and Ravenna, 40 min from the sea and from Bologna. It is surrounded by the Po Delta regional park, near the Argenta natural reserve Valle Santa.
The ideal location to meet sport, tourist, cultural and gastronomic demands.
The course is integrated into the surrounding area following its rolling terrain and river banks. Water hazards, low dunes with groves, local essence bushes and six elevated teeing grounds are the main features of this technical and varied track.
The scenic landscape, the track, the new organization, the quality of accommodation and the friendliness of the people all contribute to choosing this striking course for their golfing needs.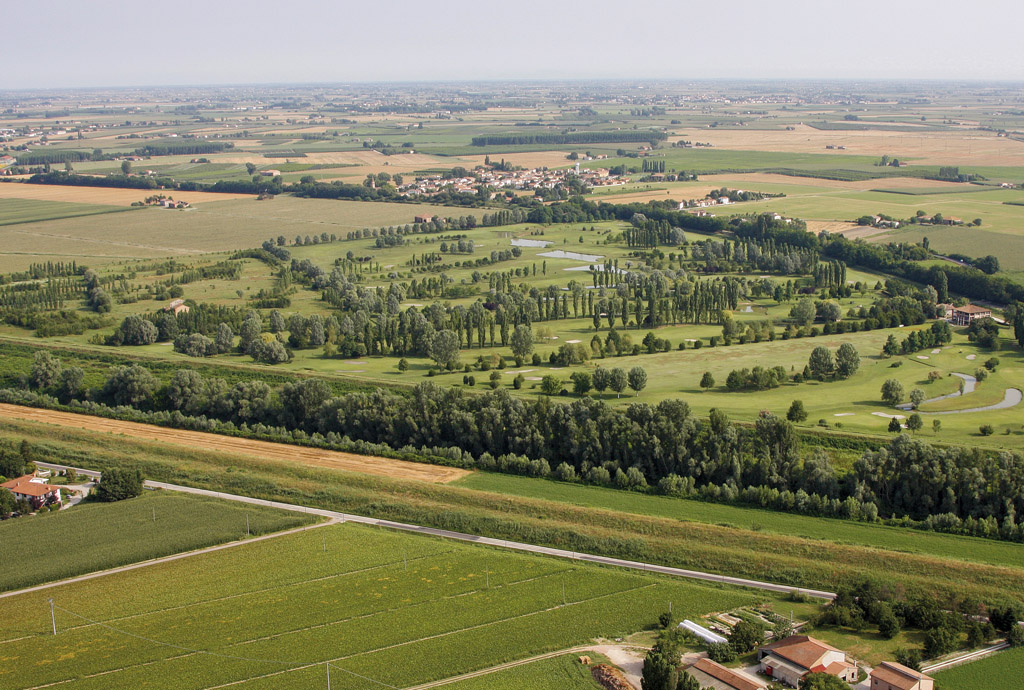 CONSIGLIO DIRETTIVO
Presidente: Michele Gotti
Vicepresidente: Giuseppe Alberti
Consiglieri: Michele Gotti, Alessio Fuschini, Luca Barchi, Guido Leoni, Giuseppe Alberti, Daniele Volta, Alessandro Ugolini

SEGRETERIA
Direttore: Michele Gotti
Segretari: Lamberto Liverani
Francesco Fiorentini

COMMISSIONE SPORTIVA
Guido Leoni, Benedetta Farinella, Lorenzo Gotti, Alessio Ghiselli, Alessandro Ugolini, Alessio Fuschini

SUPERINTENDENT
Michela Mazzanti

MAESTRI
Claudio Ferrari – Professionista Maestro
Carlo Guaraldi – Professionista Giocatore
Some of the reviews of our Club members ...
Abbiamo giocato la #13a #NationalDominaChampionship #DClubGolf, siamo arrivati qui quasi per caso visto che durante una puntata di Golf Television ci fu un collegamento telefonico con il presidente di questo circolo alle porte di Ferrara. Mi invitarono a visitare il circolo, ma sicuro del giudizio datomi dai presentatori di Golf Television ho voluto fissare una gara direttamente! Devo dire che è stato tutto perfetto, quindi, torneremo certamente e consigliamo a tutti di provarlo.
Location meravigliosa e ristorante ottimo con gestori cordiali e sempre disponibili.